If you have never heard of occlusion cuffs better known as BFR bands or occlusion bands, then don't feel bad. Even though occlusion training has been around for a couple of decades already, it is still not very well known among the fitness community. In fact, I have been working out for nearly 30 years now and just recently discovered this workout method myself.
Every workout routine is accompanied by a set of specific goals. You may want to gain muscle, drop some weight or just keep your body in top shape. To achieve your fitness goals, you must put maximum effort into everything that you do. Year after year you subject your muscles and joints to tremendous stress by lifting heavy weights.
For many of us, years of countless repetitions with heavy weights can take a toll on our joints. Blood flow restriction (BFR) is the latest technique that you can use to bypass this pain or even avoid it altogether down the road.
TABLE OF CONTENTS
Benefits of using Occlusion Cuffs for Muscle Growth

Stimulate New Muscle Growth without Heavy Weights

Lifting Lab's Ultimate Arm Builder Occlusion Cuffs
Features for Lifting Lab's Occlusion Cuffs
What Buyers Are Saying About these Cuffs
Lifting Lab's Ultimate Leg Builder Occlusion Cuffs
Features for the Leg Cuffs
What Buyers Are Saying
Closing Remarks
Benefits of using Occlusion Cuffs for Muscle Growth
There are various products on the market today for implementing this training method and one of them is by using occlusion cuffs made by Lifting Lab. Lifting Lab's occlusion cuffs utilize the blood flow restriction technique to deliver the results necessary for muscle growth.
By tying the occlusion cuffs at strategic points of the arms or legs, you can create an occlusion effect that tricks the brain into believing you are using heavy weights while using only 30% of your 1RM to perform your workout sets. The advantage of this is less strain on the joints and more blood flow to the muscles.
Stimulate New Muscle Growth without Heavy Weights
Obviously, this method of training is not only beneficial to those of you suffering any measurable amount of joint pain but also great for those of you looking for that something extra to kickstart some new growth and add new muscle mass. The only pain you will feel using these occlusion cuffs is in your muscles from the super pump you will get using occlusion cuffs. I say this from experience.
These occlusion cuffs are designed to be used anytime you are at the gym doing your routine workout sessions. And even more useful for those of you working out from home with limited weights to work with. For some, using occlusion bands may be a necessity due to injury or pain, and for others just an additional tool to supplement your current workout routine.
I mostly use these cuffs for my leg routine due to lower back issues. In this way, I can continue my leg workout routine and benefit the same as if I were using heavier weights while only using light to moderate weights. These have truly been a lifesaver for my lower body workout routine.
It is important to note that there are several occlusion cuffs on the market and each one of them claims to be the best. One of the more popular and most searched is the Occlusion Cuff Elite. Though I'm not saying the Occlusion Cuff Elite is a bad choice, I would say that Lifting Lab has a quality product that should be considered.
Lifting Lab Blood Flow Restriction (BFR) Training
Check out the following review on both the arm and leg occlusion cuffs by Lifting Lab and decide for yourself.
Lifting Lab's Ultimate Arm Builder Occlusion Cuffs
Do you yearn for bigger and more muscular arms? If your daily routine is not making any impact, you may need to make a change and start doing something different to kickstart your progress. One of the best alternatives is to begin using Lifting Lab's Ultimate Arm Builder Occlusion Cuffs. These cuffs use the BFR training technique to ensure that you develop more muscles while using less weight.
Great to use with your current routine at the gym or even use at home, especially for those of you with a limited supply of weights. You can now make your lightweight dumbbells give you the same benefits as heavy dumbbells just by using these cuffs.
Features for Lifting Lab's Occlusion Cuffs
The cuffs are made of a flexible fabric that allows you to move around without affecting its position. Even while moving, the pressure that the fabric exerts on your skin remains the same.
The fabric has a smooth finishing for extra comfortability.
These occlusion cuffs have metal buckles that allow you to adjust them to the desired pressure for maximum effect. This makes it easy for quick adjustments while working out.
Arm size should not be a problem with these cuffs. A single occlusion cuff is 24" long 1" wide with a thickness of 2mm.
Pros For Arm Cuffs
High levels of flexibility that allow free movement of muscles and the body as a whole. This is obviously a critical factor during vigorous workout sessions.
The cuffs are designed to keep the user comfortable and are made with a smooth fabric to avoid any skin discomfort.
The buckle makes it quick and easy to adjust.
What Buyers Are Saying About these Cuffs
A verified user takes note of the overall performance of the cuffs. He further says that apart from their ease of use, they also deliver a powerful pump.
Another commented on how he appreciates how the cuffs feel on his skin. He says that due to the smoothness of the fabric used, he does not get an itchy feeling.
Lifting Lab's Ultimate Leg Builder Occlusion Cuffs
Similar to the occlusion cuffs for your arms, the leg cuffs are a great way to include your lower body with the occlusion training method. The Ultimate Leg Builder Occlusion Cuff will help target your quads, hamstrings, and even your calves when used properly.
As a quick side note on calves, it is not necessary to position them around the knee area. Keeping these occlusion cuffs positioned around the top part of your legs is just as effective.
Lifting Lab has made the leg builder occlusion cuff to be very similar to the arm cuff but has made the cuff more effective for leg use by some length and width of the cuff. These bands are 40 inches long and 2 inches wide to create a better occlusion for better results. Let's take a look at some features below.
Features for the Leg Cuffs
These cuffs have a one-wrap design that provides for effective blood flow restriction.
They are made of a smooth material to provide for better comfort. You won't feel any discomfort or irritation when working out with these occlusion bands.
The cuff has ergonomic finger loops that make it easier to set the desired pressure.
When it comes to the dimensions, the strap is 40 inches in length, 2 inches wide and 3mm thick. This enables it to cover a sizable area of the leg to generate the necessary pressure or tightness for effect occlusion training.
As an added bonus, Lifting Lab has thrown in a portable carrying case with their ultimate leg building occlusion cuffs.
Pros For Leg Cuffs
Lifting Lab leg builders are comfortable and easy to use.
Flexible and can be easily adjusted for your comfort level and for effective blood flow restriction.
Made of high-quality fabric for effectiveness and durability.
These cuffs are also great for building bigger calves.
What Buyers Are Saying
Buyers are pleased with the quality of these straps. He says that they give him maximum comfort and in addition to that, he can carry them to the gym effortlessly.
Another verified buyer notes that the cuffs enable him to execute an array of movements without straining. He says that the instructions sent through his email came in handy whenever he needed help.
Closing Remarks
Occlusion training is a great way to supplement your current workout to stimulate more growth or work through pain or joint issues that are keeping your behind. Lifting Lab offers a great product tailored for both arms and legs. If you have never tried occlusion training, I strongly suggest giving them a try. I wish I had discovered this training method years ago. Nonetheless, as they say, better late than never.
As a side note, always make sure to follow the manufacturer's user manual including safety precautions and user instructions.
Thank you for reading my Lifting Labs Occlusion Cuffs review.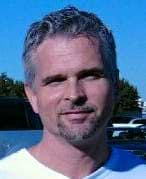 With over 30 years of experience in strength training and fitness, Mark LaRue is the founder of Fitness Mastered, a blog to help educate fitness enthusiasts of all fitness levels, ages, and gender. We write topics that range from weight training tips and exercise routines to home workout machine and fitness related product reviews, to name a few.