Sports bags with separate shoe storage are ideal and a must-have if you're looking for a convenient and sanitary alternative for transporting your shoes in your gym bag.
Keeping your shoes separate from your clothes and personal items will not only prevent dirty or even wet shoes from messing up your clothes but also keep harmful bacteria away from your personal items.
This buyer's guide includes 10 of the best gym bags with separate shoe compartments out of 85 bags reviewed. Each bag has its own unique features so you can choose which gym tote with shoe compartment better suits your particular needs and style.
A Design for Everyone's Taste!
What makes this review unique from most others is that we have chosen many different gym bag designs. We have your typical nylon sports design or casual Oxford fabric design, backpack, duffle bag, and travel bag designs. And we have even included a chic and luxurious design for women and a sporty leather gym bag with shoe compartment for men.
Sharing… Is your gym bag making you sick?
Click To Tweet
Before we move on to the review, let me first explain how extremely important it is to keep your shoes in a separate compartment. Just to give you a better understanding, here is a list of germs and bacteria you could be carrying on your shoes at any given time.
Why Keeping Shoes In A Separate Compartment Is So Important
We all know how the bottom of your shoes can pick up dirt, but did you know that even a shoe that appears to be clean can still have many forms of germs and bacteria you cannot see with the naked eye?
Think about all the places you walk in a given day. Walking outdoors, for instance, you subject to walking into all sorts of things. Your shoes can easily pick up all kinds of allergens from grass, weeds, or pollen. And besides picking up dirt, you be stepping on spilled chemicals or oils, or even urine or feces from animals.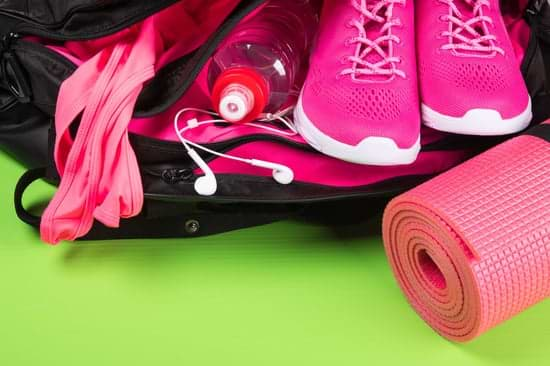 Even worse is that much of the bad bacteria we don't even pick up from outdoors. Many are on the gym floors, or workplace and public bathrooms, or even harmful chemicals and cleaning agents on floors.
Bad Things You Can Find On Your Shoes
Studies show the many harmful and in some cases dangerous germs and bacteria you can have on your shoes at any given time. Here are a few examples:
Escherichia coli (responsible for intestinal & urinary tract infections, meningitis & diarrheal disease)
Klebsiella (pneumonia, wound & bloodstream infections)
Serratia Ficaria (respiratory tract infection & wound infections)
Grass pollen (allergic reactions such as itchy skin or sinus problems)
Petroleum products (oil, gasoline can cause skin irritation and infection)
Chemicals & cleaning agents (can cause numerous health issues)
Sharing… what's in your gym bag may shock you!
Click To Tweet
The following is a short 3-minute must-see video from "Inside Edition" titled "This Is How Dirty the Bottom of Your Shoes Are". Meaghan Murphy with "Good Housekeeping" demonstrates just how much bacteria and the different types of harmful bacteria you could be carrying on the bottom of your shoes and taking into your house…or in our case putting into your gym bag!
This Is How Dirty the Bottom of Your Shoes Are
Now that you have a better understanding of how important it is to keep your shoes separate from your other personal belongings, let's take a look at our top picks for best fashionable gym bags with compartment for shoes.
Your Ultimate Guide To Gym Bags With Separate Shoe Compartment
The following is a quick comparison table that lists our top 10 fashionable workout bags with separate shoe storage and a short description with what makes each bag unique. This should help make finding your particular style or design easier to locate.
By clicking on any bag in the table, you will immediately be taken to that product in the review with a full description and key features.
So choose a bag that will best suit your needs, or keep browsing to see all the bags and all the important features that come with each.
10 Fashionable Sports Bags With Separate Shoe Storage
Review & Buyer's Guide
Out of 85 gym bags researched, here are my top 10 best gym bags with shoe compartments both large and small, for both men and women. Find the gym bag right for your shoes and your personal taste, and stop playing Russian Roulette with your health.
In this review and buyer's guide you will notice that unlike most other reviews, this review aims at not only quality but also at finding many different styles and functionality. In this way, you can find a special gym bag just right for your specific needs and individual style.
Largest Selection of Colors & Sizes
Under Armour is a name everyone is familiar with, and when it comes to gym bags they don't hold back. If you're picky about colors or patterns, the Undeniable 3.0 series by Under Armour has you covered.
The Undeniable offers over 20 different options from sizes x-small to x-large, and a huge selection of patterns and color combinations to satisfy anyone's taste.
Key Features:
Huge selection of sizes, colors & patterns
Water-resistant
Tough and abrasion-resistant
Adjustable padded shoulder strap for comfort
Padded top grab handles
Large vented compartment for shoes or wet storage
100% polyester
Machine washable
#2 The Westfield Fashionable Gym Bag with Compartment for Shoes
Best Chic Design for Women with Yoga Mat Holder Strap
With the Westfield Gym Bag by MB Krauss, keeping your shoes separate from your gym clothes has never been more elegant. This classy design is meant to compliment your business attire for work or travel. This chic design will keep you looking elegant without clashing with your business attire.
So elegant in fact it could double as a purse with shoe compartment.
This unique design for women is the perfect gym bag with shoe compartment and yoga mat holder strap that will discreetly take you to your workout destination while easily holding all of your fitness gear.
Large enough to fit all your shoes, clothing and fitness gear without compromising fashion.
Key Feature:
Exterior zippered shoe compartment
Yoga mat strap holds all standard sized mats
Easy carry handles and shoulder straps
Customized interior pockets for phone, wallet, water bottle, keys, & more
Main storage compartment for clothing & fitness gear
Best Fashionable Oxford Fabric Design for all Occasions
The Boost gym bag is just the right size to hold all your workout essentials in the main compartment and shoes in another.
The fashionable Oxford fabric makes this bag very appealing and compatible to use for any event and fits with any attire.
The Boost gym bag is not only very versatile but also very inexpensive and comes in 5 colors.
Key Features:
Fashionable Oxford for gym & travel
Top handles and padded shoulder strap
Wet towel pouch & shoe compartment
Size: 20 * 10.24 * 9.86 inches
#4 Seyfocnia Fashionable Leather Gym Bag with Shoe Compartment
Fashionable Leather Gym Bag with Shoe Compartment for Men
If you're looking for style, convenience and durability, and especially the look and feel of leather, the Seyfocnia gym, and travel bag has it all.
This bag is ideal for both gym and travel and roomy enough to fit all your fitness apparel in the main compartment, shoes in the dedicated shoe compartment, and smaller personal items in the end compartment.
If you are not into brown leather, not a problem. Seyfocnia bags also come in black.
Key Features:
Quality leather design
Zippered end pockets for securing small items
High-quality metal hooks
Two-way zipper design
Top handles and should strap
Roomy main compartment
Extra shoe compartment
Well sewn craftsmanship
(L)20.5″ x (W)11.32″ x (H)11.7″
Best Compact Design with dedicated Bottle Holder
The main features of the Everest gym bag that stand out are the multiple storage pockets and the dedicated padded bottle holder. This workout bag is large enough to carry all your workout essentials and has a dedicated shoe compartment that can also be used as a wet pocket.
The Everest comes in multiple colored linings such as red, blue, and gray.
Key Features:
Dedicated shoe compartment
Top handles & shoulder strap
Dedicated bottle holder
2 front zippered pouches with mesh pocket
Durable 600D Polyester
Reinforced metal anchor points
Dimensions: 18 x 11.5 x 10.5
Best gym backpack with shoe compartment & laptop storage.
Under Armour has become a household name and has earned its reputation as one of the leaders in the fitness apparel and fitness gear marketplace. Under Armour gym bags are very durable bags and offer many different colors and design variations.
The backpack design gym bag with boot compartment is a great choice if you need to keep your hands free while toting your fitness gear. This would be ideal if you are walking or riding a bike or motorcycle to your destination.
This gym bag also has a soft lined laptop sleeve that can hold up to a 15-inch laptop.
This is a one-size-fits-all bag and has up to 20 different color variations to choose from.
---
Best XL Duffle Bag with Shoe Storage (Converts to Backpack!)
If you're looking for a large gym bag that can convert from a duffle bag to a backpack, then the Cobra is your best bet. This duffle bag is not only super durable and tough but also looks the part.
Made to take a beating, this gym bag is made of PVC-coated 600-denier polyester and the bottom with an extra reinforced board protected with plastic strips for durability.
This gym bag is large enough and tough enough to hold all your fitness gear and apparel.
Key Features:
Large zippered main compartment (U-shaped – 2 zipper pulls)
2x zippered storage compartments on right & left
1x end zippered storage compartment
1x end zippered vented wet/dry storage & shoe compartment
Zippered end pockets allow the extension portion of the bag to come out to full dimensions
Reinforced web handles and reinforced stitching
Detachable shoulder strap with padded shoulder guard
Durable vinyl & reinforced bottom to retain shape
Plastic feet strips for wear-and-tear
Dimensions: Fully extended: 26″ wide x 12″ tall x 12″ deep
Best Sling Backpack Design
The SEEU is one of the few sling backpacks designed with a dedicated shoe compartment for separating your shoes from your personal items. The sling backpack gives you the freedom and flexibility you need while walking or biking to your destination.
This sling backpack has 10 storage pockets, and enough room to store your shoes, clothing, books, and a 13" laptop.
Key Features:
10 storage pockets
Padded air mesh back panel for comfort
Highly adjustable strap
Scratch-resistant & dirt-proof Polyester
Size: 13L" x 15W" x 20H"
Can hold 13″ computer, books, clothing
Separate shoe compartment with air holes
#9 Swiss Alpen Fashionable & Water Resistant
Best Water Resistant Sports Bag with Separate Shoe Storage
Swiss Alpen not too long ago started offering its products internationally. Swiss is dedicated to making a product high in functionality, style, durability. With a 5 years extended warranty for all Alpen purchases (as of this review), you can't say they don't stand behind their product.
Key Features:
Durable, water-repellent 1680D ballistic polyester
Separate footwear compartment
Multi small pockets
Front pocket
Large main compartment
Accessories pocket
Dimension: 21″ x 10.5″ x 10″
Most Affordable Gym Bag with Cold/Heat Pocket
If you're on a budget, the Rotot gym bag is affordably priced. This gym bag has a good-sized main compartment and a separate shoe compartment with air holes. Additionally, it has an insulated wet pouch to carry wet items or even keep food or drinks warm or cold.
This bag also has a big zippered front pocket for easy access and inner pocket for personal items such as phone, wallet, or keys.
Key Features:
Very inexpensive – best bang for your buck
Separate shoe pouch with ventilation air hole
Can be used as a carry-on for travel
Soft grip dual-handle & shoulder strap
Zinc-alloy hardware
100% polyester, PVC coating
Dimension: 20.5"×10" ×10"
Options To Consider When Choosing A Gym Bag With Shoe Compartment
There is nothing more frustrating than purchasing a bag online and later realizing it was not the right choice. Sometimes we make choices too hastily without taking the time to examine the product description more thoroughly.
Or maybe you found a bag that you believe has everything you need, but later discover that you should have picked a bag with an extra yoga mat strap for holding your yoga mat, since after all your primary use is for yoga classes.
It's not always possible to find a bag that absolutely meets your every need, but you can at least prioritize in order to make a better decision.
For this reason, I have included a list of options you may have overlooked. Take a quick look at the following list and see if there might be something you may have forgotten to consider.
Bottle Holder
Phone & Wallet, Personal Items Compartments
Laptop Compartment
Yoga Mat Strap
Size (small, medium, large)
Water-Resistant
Fabric
Use for Gym & Travel/Carry-on Luggage
Backpack or Carry Bag Design (or both)
Top Benefits Of Owning a Gym Bag with Separate Shoe Pouch
One of the greatest benefits of having a gym bag with shoe compartments is keeping your dirty shoes separate from the rest of your personal items. This will prevent your other items from getting wet or dirty, but more importantly, keep away any harmful bacteria that could make you sick.
Additional benefits you will get with these gym bags are the many extra storage compartments to organize and store your personal items.
Pack along your gym clothes or extra clothing for your workout and after your workout. Maybe take along a towel, hairdryer, or other shower items such as soap or shampoo.
Sharing…see why your gym bag could be making you sick!
Click To Tweet
Keep your valuables such as your wallet, money, keys or phone safe in separate zippered compartments.
With the many different styles we offered in this review there is surely one that will catch your eye and has all the benefits you are looking for in a gym bag.
There's no better way to keep your items organized and clean than by investing in a gym bag with shoe compartment in a style that satisfies your personal taste, but also has the functionality you need to make your gym visits easier and safer.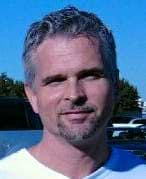 With over 30 years of experience in strength training and fitness, Mark LaRue is the founder of Fitness Mastered, a blog to help educate fitness enthusiasts of all fitness levels, ages, and gender. We write topics that range from weight training tips and exercise routines to home workout machine and fitness related product reviews, to name a few.