If you're looking for a better and improved way of performing push-ups at home, we have found various types of equipment and accessories to help you do just that.
In this review, you will find some of the best push-up equipment and accessories we could find on the market today. You will find many different options to choose from starting with the standard push up bar to your more advanced push-up machines.
Push-ups are one of the best exercises you can do just about anywhere. They are very effective at targeting your chest muscles, but also great for your front delts and triceps.
There is no easier way to pump up your pecs and triceps than a good push-up workout. If however, you'd like to step up your game and add a new dimension to your push-up regime then adding an extra push-up accessory will definitely do the trick.
With that said, keep reading and find out what options are available to you and compare some of the best push-up equipment and accessories we could find on the market today.
Best Push-up Equipment at a Glance
Perfect Fitness Stackable Push-Up Handles

Juperbsky Heavy-duty Bars

Perfect Push-Up Elite Rotating Handles

Lifeline Power Push Up Plus Resistance Bands

Push Up Machine with Rotating & Sliding Handles

Power Press Push Up Board
What Types of Push-Up Accessories Are Available In This Review?
With all the various types of push-up accessories on the market today, it shouldn't be hard to find exactly what you're looking for.
Some of these accessories include the standard push-up bars and stands for a deep stretch, rotation push-up handles for flexibility, resistance bands to add more resistance to your workout, or even push-up machines that offer multiple features on one device.
Push-up Bar & Handle Accessories
Standard Push-Up Bars
These are great for beginners who are looking for an affordable pair of push-up handles. I always look for well-padded handles, and rubber floor protectors. These are very functional and durable handles, but checking the user weight capacity is still advisable.
Stackable Push-Up Bars
These are basically the same as your standard bars with the added benefit of folding or stacking the handles together for easy storage or travel.
Rotating Push-Up Handles
Adding rotation to these handles gives you the convenience of changing your hand position on the fly rather than pausing and re-positioning the handles. This additional functionality can provide a whole new level of workout intensity and exercise variations to your push-up routine.
Push Up Resistance Bands
Push-Up Resistance Bands
Adding more resistance to your push-ups is like increasing the weight on your bench press. The extra resistance generated by these bands will fire up more fast-twitch muscle fibers and result in more muscle growth and increased strength.
Push Up Machines & Boards
Push Up Machine with Sliding Handles
These machines allow the handles to glide in and outward to closely mimic performing flies on a bench. This motion adds more intensity to your push up by allowing you to force the handles together on the positive motion and spreading wide again on the negative.
Push Up Board
A push-up board takes the guesswork out of how to position your handles to target a specific muscle group. Buy using easy to read color-coded locations on the board, you can target the desired muscle group such as chest, shoulders, or triceps with certainty.
The Best Push-Up Equipment & Accessories to Workout at Home
The following is a list of my top 6 choices where you will find product features for various brands and types of push-up accessories available to buy online.
#1 Perfect Fitness Stackable Push-up Stands
Best compact push-up handles.
The two features that stood out the most with these handles were the wider grips which puts so much less pressure on your palms and the fact that they are stackable for easy storage.
If you're a big guy or using extra weight, such as with a weighted vest, then using a wider grip can be very helpful at relieving pressure on your palms. Even for lighter individuals, when you've reached 50 or more push-ups you may start to experience some pain in your palms.
With that said, these handles are the ideal solution for this problem.
Overall, the experience is very positive, and for the price is an absolute bargain.
Even though no maximum weight capacity is given, buyers have successfully used over 300 pounds with these handles.
Key Features
Wider handles so it doesn't hurt your palms
Stackable for easy storage
Non-slip rubber grips
Rubber base for gripping and protecting floors
Approx. 300-pound weight capacity
Lightweight yet durable
Material: hard resin plastic and soft rubber handles
Product Dimensions: 8 x 5 x 5 inches
Weight: 1 pound
---
#2 Juperbsky Heavy-duty Push-up Bars
Best Heavy-Duty Push-up Bars.
If you're not into plastic and looking for a pair of heavy-duty steel push-up bars, these are the ticket.
The Juperbsky stands are by far the most durable in this review and will hold up to a maximum weight capacity of over 2200 lbs. They don't get any stronger than this!
These bars are available in 2 sizes (5.5" & 8" in height). Making them ideal for not only deep push-ups but also great for dips, v-sits, handstands, and gymnastic training.
Key Features
Wide padded handles and non-slip base
Abrasion-resistant TPR handle covers
Added height for additional workout options (push-ups, dips, v-sits, headstand)
Material: durable steel construction
Max Weight: 2200 pounds
Product dimension: 12″(L) x 7″(W) x 5.5″(H)
Weight: 5 lbs
---
#3 Perfect Push-Up Elite Rotating Handles
Best push-up bars with rotating handles.
Unlike our other push-up accessories, the Perfect Push-Up Elite (also called the Perfect V2 Pushup) is designed to rotate during push-ups. With other push up handles, you would have to stop your exercise to re-position the handles. But not with these rotating handles.
These handles hold up to 400 lbs and come with ergonomic rubber grips that help to distribute weight evenly and help reduce the strain on your wrists and elbows.
The Push-Up Elite's steel ball bearing system provides a smooth rotation and durable construction built to last.
Pushup Elite® Overview | Perfect Fitness - The Only Home Workout You Need
Key Features
Rotating push-up handles
Smooth rotation ball bearing system
Securely grips floor surfaces
Material: metal with rubber handles
Holds up to 400 lbs
Dimensions: 10 inches x 8.25 inches x 6.2 inches
Weight: 4 pounds
---
#4 Lifeline Power Push Up Plus Resistance Bands
Best push-up accessory with resistance band.
The Lifeline Power Pushup Plus offers something uniquely different from our other push-up equipment by adding resistance to your pushups.
These handles are designed to include resistance bands that can be quickly adjusted to 24 different levels up to 90 lbs. Add when you are done with your pushups, you can use these bands for flys, chest pulls, and shadow boxing.
This band is easy to adjust with numbered markings for accurate resistance settings.
Lifeline//Power Push-Up Plus
Key Features
Push-up handles with resistance bands
24 resistance levels up to 90 lbs
Good for pushups, flys, chest pulls, shadow boxing
Product Dimensions: 3 x 10 x 6.5 inches
Weight: 1.1 pounds
---
# 5 Push Up Machine with Rotation & Sliding Handles
Best push-up equipment with the most functionality.
The Push Up Machine is the only one of its kind that combines both push-up handles that rotate and that glide at a 0%, 5%, and 10% grades all in one machine.
Though not as compact as our other push-up equipment, it is packed with features you must see to appreciate. So rather than boring you with a long description, I suggest watching this short video demonstration instead.
Key Features
Patented gliding at 0%, 5%, and 10% grades
Rotating handles
Max. weight capacity: 300 lbs
Product Dimensions: 40 x 10 x 12 inches
Product weight: 7 lbs
---
#6 Power Press Push Up Board
Our last push up accessory is the Power Press Push-Up Board. This is a combination of push-up handles and aboard that when used together provides you with a roadmap of various hand positions to target specific muscle groups.
In other words, this board will show you how to not only target your chest muscles, but also shows you the precise locations to lock in your push-up handles to target other muscle groups such as shoulders, triceps, or back.
Note: The only questionable claim I have about this product is that it can target your back muscles. Push up exercises, no matter what hand position, only activate push muscles (such as the chest, triceps, and shoulders). Your back muscles are "pull" muscles, and not "push" muscles.
With that said, if you were excited about a machine that can be used for push-ups but can also workout your back, I would highly suggest checking out the door pull-up bar/push-up bar by ProsourceFit.
Power Press Push Up Commercial (Amazon)
Key Features
Color-coded system identifies muscles worked
Non-slip, over-sized hand grips
2-piece board; separates for easy storage
Workout Program
Dimensions: 36″ L x 16.5″ W x 2″ D
User Weight Capacity: 300 lbs
Top Benefits of Using Push-Up Accessories
Push-up accessories have many benefits regular push-ups do not offer. Probably one of the greatest benefits is the added range of motion they provide. The added elevation provides a deeper stretch which results in greater muscle activation and more blood flow to your chest, front delts, and triceps muscles.
As a result, you will see greater muscle development and strength in a shorter amount of time compared to just regular push-up exercises on the floor.
Additionally, push-up accessories can help take the stress off of joints and help alleviate wrist pain so you can perform more push-ups without the discomfort.
Here is a quick summary of all the benefits these handles have to offer:
Full range of motion
Deeper stretch & muscle activation
Reduces wrist strain & wrist pain
Takes stress off of joints
Cushioned grips offer less discomfort
Versatile (many positions, angles & width variations)
Extra functionality & features (such as slide & rotation)
Compact (easy storage & great for travel)
Use on yoga mats or exercise mats
Final Words
It was my mission to make a list of the best push-up accessories with as many different features and functionalities as possible to provide you plenty of options to compare and choose from.
With that said, it is now your turn to decide which push up equipment is best for you and your specific requirements.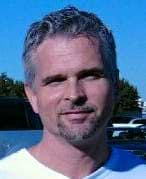 With over 30 years of experience in strength training and fitness, Mark LaRue is the founder of Fitness Mastered, a blog to help educate fitness enthusiasts of all fitness levels, ages, and gender. We write topics that range from weight training tips and exercise routines to home workout machine and fitness related product reviews, to name a few.