In this review and buyer's guide, you will find my 7 best vertical climber machines available to purchase online. These climbing machines are no-impact and joint-friendly exercise machines that are durable and will support most weight classes.
Each machine offers smooth operation and easy functionality while providing additional resistance levels to keep your workouts challenging. They are extremely portable and easily stored, take up very little floor space and are very affordably priced.
If you're looking to burn calories quickly, then the vertical climber is your go-to machine. Did you know vertical climbers can burn twice as many calories as your typical treadmill machine?
What You Will Find in this Product Review
In this review, you will find all the product information we could gather for each cardio climber and key features, but also some personal guidance and tips to help along the way. I have also included an Editor's Choice and Runner-Up Award to possibly help your decision-making process even easier.
Unlike most exercise machines, vertical climbers gives you a full body workout – making this the ultimate fat burning machine!
We know how difficult and time consuming it can be to find good quality climbers. Therefore, we have made it our goal to help make this process easier by providing you with a list of what we believe to be the best climbing machines.
TABLE OF CONTENTS
What You Will Find in this Product Review
Benefits of using a Vertical Climber Machine
What Is A Vertical Climber?
7 Best Vertical Climber Machines Reviewed
Editor's #1 Pick for Best Mountain Climbing Machine and Why
My #1 Best Vertical Climbing Machine
My #2 Runner Up Award
How to Find the Best Vertical Climber
Pros & Cons of Vertical Climbers
Are These Climbers Right for You?
Benefits of using a Vertical Climber Machine
The vertical climber is a great way to lose weight while also toning your body, strengthening muscles, and getting your heart rate up for cardiovascular health. Unlike a treadmill that only stresses your lower body, these machines will provide for a full-body workout.
Furthermore, these climbers have a very small footprint and take up far less space than treadmills, indoor exercise bikes, or most any other exercise machine, making this the perfect addition to your home gym!
What Is A Vertical Climber?
The vertical climbing machine is a highly functional machine made to utilize the same movements as rock climbing. With this machine, you get a full-body workout, which includes both arms and legs, and your abdominal muscles. The movements on this machine are very natural and low impact making it easy on joints.
The climber burns fat faster and more effectively than any other cardio machine on the market today.
These machines burn fat faster and more effectively than most other cardio machines on the market today. It can burn more calories than a bike and twice as many as a treadmill. This machine will absolutely get your heart rate up! Thus making it the ideal high-intensity interval trainer for serious fat burning results.
A study conducted at the Department of Kinesiology and Leisure Studies, Washington State University shows just how much more effective the cardio climber is than both the treadmill and rowing machine.
These machines are no joke when it comes to burning fat!
Weighing only about 40 pounds, and a footprint on average of only 4 by 4 feet, these cardio machines can be conveniently moved and placed virtually anywhere in your home.
If Lebron James uses a climber as his favorite cardio exercise machine, you can't go wrong!
Of course Lebron also used a commercial grade vertical climber such as the VersaClimber for his workout routine.
If money is not an issue and quality is your priority, then I have found the Cascade Climber. This bad-to-the-bone commercial grade climber has an impressive 16 levels of resistance and will take on any body weight or workout you can throw at it.
This is by far the best vertical climber machine on the market. It truly is the Rolls Royce of vertical climber machines!
---
The following video by Cascade Health & Fitness speaks for itself!
Cascade Health & Fitness Climber
---
7 Best Vertical Climber Machines Reviewed
Without further ado, here are our 7 best vertical climbing machines that deliver in quality and performance, and are very affordably priced.
#1 MaxiClimber XL-1000
New Upgraded Model & Bestseller
The all-new and improved MaxiClimber XL-2000 is a truly impressive climber and a much-needed upgrade from the previous Classic model I had not originally included in my review…and for good reason.
The original MaxiClimber Classic had a cheap feel to it that felt flimsy and wobbly. It also had very short foot pedals and offered no resistance options whatsoever.
Sturdy & Quiet Operation: Fast forward a year from writing this review, and MaxiClimber has come out with the MaxiClimber XL-2000. This new model has a very professional feel to it. Moreover, it is structurally very stable, offers full-size foot pedals, and is very smooth and quiet.
I consider the XL-2000 to be one of the best climbers machines for challenging yourself with 12 levels of Bi-Directional Hydraulic resistance levels and high-quality construction.
12 Levels of Hydraulic Resistance: ut that's not all. This model now has a whopping 12 levels of Bi-Directional hydraulic resistance. More levels than any other vertical machine in this review. It is also very lightweight and you can fold it for easy portability and storage purposes.
This cardio climber has a maximum weight capacity of 300lbs and adjustable user height up to 6.6 feet.
The XL-2000 may cost a bit more than the other models in this review, but the quality of this climber is well worth the price.
Key Features
Bi-Directional Hydraulic Resistance
12 Resistance Levels
Dependable, Professional & Sturdy Structure
300-pound weight capacity
foldable
---
#2

Weslo Stepfit Climber
Editor's Choice
Best Vertical Climber Machine Overall
The Weslo Stepfit climber is guaranteed to work out all parts of your upper and lower body. The Weslo comes with a large LCD display to monitor your progress and has adjustable handlebars to fit almost any body size.
Resistance is a huge factor when it comes to getting a good workout. With the easily adjustable resistance knobs, you control the intensity of your workout.
It is important to note on this climber that your arms and legs move independently and that there is separate resistance for both your arms and legs.
There is one knob to adjust the arm resistance, and two separate controls to adjust the leg resistance independently. A feature no other machine has to offer.
This climber is 7″ in height, has a maximum 250-pound weight capacity, and a shelf to conveniently store your smartphone or media device while exercising.
I highly recommend this climber as it has a very sturdy build, and is the only climbing machine to offer independent resistance for arms and legs.
This climber's base measures only 2″ by 3″ making it easy to fit in a room corner or any other area in your home. The Weslo is by far our favorite climber.
Key Features
2 x 3 feet footprint
adjustable resistance for low to high intensity
250 lbs maximum weight capacity
arms and legs move independently
separate resistance for arms and legs
stepper handles
LCD
---
#3 Relife Vertical Climber
New Version
This is the new and improved Relife Vertical Climber which is now sturdier and more durable than its predecessor.
5 Gear Adjustable
What I like about this model are the 5 gear adjustable height levels which when set to different levels all have a different effect on your workout intensity. Basically, the higher the gear or altitude level, the greater the intensity.
For example, Relife explains it this way:
gear levels 1 & 2 is comparable to jogging or climbing stairs
gear levels 3 & 4 is like running or climbing a mountain
gear level 5 is similar to rock climbing or climbing a cliff
How to use vertical climber
I also appreciate the foot pedal tilt design for extra stability and the increased thickness of the metal plates.
If your under 260 lbs, I believe the Relife Vertical Climber is a great product for first time buyers.
Key Features
5-level gear adjustable (acts as intensity levels)
260-pound maximum weight capacity
foldable for easy storage
structural enhancements for extra durability
---
#4

X-Factor
Runner Up
Best vertical climber machine with resistance bands.
The X-Factor boasts a strong and durable steel construction with high-quality durable plastic and has a maximum weight capacity of over 300 pounds.
It includes two removable resistance bands for adjusting the intensity of your workout routine and provides for comfortable and smooth operation.
The height is adjustable and is foldable for better storage options. It includes an LCD that monitors digital calories and has a step counter.

Recently Upgraded: I have recently discovered that X-Factor has upgraded this climber to 3 resistance levels and now includes a total of 6 resistance ropes rather than just the previous 2 ropes.
Key Features
Recent upgrade: 6 resistance bands, 3 intensity levels
over 300 lbs maximum weight capacity
durable, strong structure
height adjustable
foldable
---
#5

Ancheer Vertical Climber
High max weight capacity of 350 lbs, and foldable!
What makes Ancheer climbing machine stand out from the others is that it is a foldable unit and can be easily stored in a closet or other room.
This product weighs approximately 44 pounds and supports a maximum weight capacity of 350 pounds. Whether you are short or tall, this cardio climber is height adjustable and can be set to meet your specific body type.
This vertical climber is constructed of steel-alloy making it an extremely durable and long-lasting exercise machine.
This machine does not offer adjustable resistance levels, but rather uses your own body weight to power the machine to the speed and intensity you desire.
Key Features
no resistance (uses bodyweight only)
350-pound maximum weight capacity
5-level height adjustable
foldable
---
#6

Body Champ BCR890 by Leisa Hart
This very affordable climber is designed to simulate the physically demanding activity of a rock climber. It is the perfect way to tone your arms, legs, abs, and buttocks.
The Body Champ BCR890 offers a quality resistance system for smooth movement, a wider base for added stability, adjustable handle length to adjust to your body type or workout style, and anti-slip foam handles for more safety and comfort.
Its Smart-View monitor keeps track of your steps, calories and time spent on the machine.
Furthermore, its exclusive bungee suspension system provides for a low impact workout thus making it much easier on the joints.
It is also important to note that you can adjust the machine height to fit your size. This machine stands a 7″ at the maximum setting. The footprint is about 4″ by 4″ and weighs 55 pounds.
The maximum recommended weight capacity is 250 pounds.
This machine has one resistance setting, but users claim it is enough to get your heart racing after only a minute of activity. This machine also includes an assembly video, meal plan guide, and workout video access.
Key Features
Larger 4 x 4 feet footprint for better stability, yet uses more floor space
one resistance setting
250 pounds of maximum weight capacity
bungee suspension for smooth operation
transport wheels
---
#7

Best Choice Products 2in1 Combo
This climber by Best Choice Products is both a climber and a stationary bike. This 2-in-1 climbing machine is also foldable. Therefore, making it easy to transport and store away when not in use.
The stationary bike is built with an 8 level magnet resistance control adjustment and adjustable pedal straps.
The climber uses body weight as resistance and features adjustable climbing arms. The weight capacity is 330 pounds. It also includes a display that tracks speed, time, distance, and calories.
Key Features
no added resistance (bodyweight)
330-pound weight capacity
2in1 climber and bike combo
foldable
the bike has resistance magnets and LCD
---
Editor's #1 Pick for Best Vertical Climbing Machine and Why
We have given our best effort to compare each and every product specification. This includes reading through all the product reviews and examining the pros and cons of each machine. Based on my research and 30 years of experience in the fitness field, I have come to a conclusion and final pick.
My #1 Best Vertical Climber is…
The Weslo Stepfit Climber
Why we Picked the Weslo Stepfit?
This really was a toss-up between the MaxiClimber XL and the Weslo Stepfit vertical climber. Ultimately I chose the Weslo as it is more affordable for most buyers. If, however, you are looking for a top of the line machine with 12 levels of bi-directional resistance – I would highly recommend the MaxiClimber XL-2000.
The first thing I look for in any machine, besides structural integrity and quality, is performance. Basically, what I'm looking for is whether or not this machine will give me the best possible results?
In our case, we are looking for the best climber that will deliver the most intensity for the best results. By results, we mean what it offers in terms of cardio exercise and calories burned.
Some of these machines have added resistance controls to add intensity while other machines do not. What made the Weslo standout was that the arm and leg movements are independent and offer separate resistance. This is a huge benefit compared to the other climber machines with added resistance.
What's more, the structural Integrity appears good and the weight capacity of 250 pounds seems sufficient. All in all great qualities I like to see in a vertical climber.
My #2 Runner Up Award…
X-Factor
LATEST UPDATED MODEL: Now with 6 resistance ropes and 3 resistance levels!
The X-Factor has most of the same benefits as the Weslo climber such as the LCD monitor, height adjustability, and the option of adding extra resistance.
But it also has the option to fold the machine for better space management and easy storage. And it has a user maximum weight capacity of 300lbs.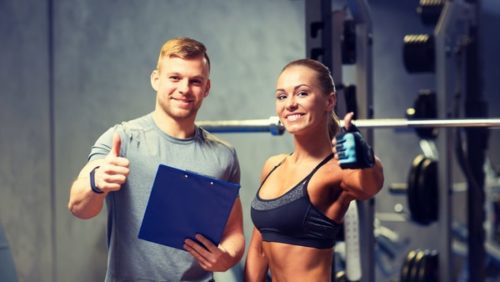 How to Find the Best Vertical Climber Machine
Shopping for a vertical climber online can be very overwhelming as well as time-consuming.
With literally hundreds of online sites and so many different climbing machines to choose from, how do you decide which is best for you?
It is our mission to help you find the best climber for your home!
You could spend hours searching the internet and reading through lengthy product descriptions and in the end still not know if you're making the right buying decision.
This is where we come to the rescue!
We will not only help you find the best vertical climber to use in your home but also cover some basic questions you should be asking yourself before you make your decision.
Pros & Cons of a Vertical Climbers
PROS
full body workout cardio machine
exercise upper & lower body simultaneously
easy on joints, no impact
burns calories faster than a treadmill
exceptionally quiet operation
extra resistance is available on select models
lightweight, portable and easy to store
foldable on select models
small footprint, use little floor space
very little assembly required
inexpensive
CONS
may take getting used to using
maximum weight capacity may limit use (usually 250 to 300 lbs)
not for building muscles (this is a cardio machine for weight loss & toning)
Are These Climbers Right for You?
Before you go spending your hard-earned money, you should be certain that you or your significant other will actually use the machine.
I have been actively involved in health and fitness for over 30 years and have experienced and seen a lot. And I can tell you I have seen many workout machines, especially treadmills, wasting away, collecting dust in corners or back rooms.
I have seen them in neighborhood garages surrounded by boxes or even used as a clothes hanger. Many end up in storage buildings or even in backyards, wasting away in the elements.
You don't want to be one of those people.
With that said, if there is any advice I can give you to make you feel better about buying a climber machine, it is this. These climbers will outperform a treadmill any day and burn twice as many calories!
Additionally, vertical climbers take up very little floor space, are lightweight and portable. Some can even be folded and easily and quickly stored away and out of sight.
And when it comes to price, compared to even your basic treadmill, the vertical climber is much more affordable.
So, all in all, you really do get the best bang for your buck.
Final Thoughts
There were many other vertical climbers we evaluated that unfortunately did not make the cut. That said, the 7 climbers in this review are all quality machines that I highly recommend to anyone ready to invest in a good cardio climber.
In the end, it is up to you to decide which is the best vertical climber machine for your needs. But hopefully, this product review has helped you with that.
If you're interested in learning more about how vertical climbers can benefit you healthwise, check out my Top 10 Benefits of Using a Cardio Climber and how it compares to other cardio machines such as the treadmill.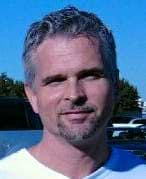 With over 30 years of experience in strength training and fitness, Mark LaRue is the founder of Fitness Mastered, a blog to help educate fitness enthusiasts of all fitness levels, ages, and gender. We write topics that range from weight training tips and exercise routines to home workout machine and fitness related product reviews, to name a few.