Today's review and buyer's guide compare 7 of the best compact rowing machines for small spaces.
We have chosen what we believe to be the best portable indoor rowers we could find based on quality, effectiveness, size, durability, and affordability.
In this review, we stay true to the meaning of compact. We have included only the best rowing machines you can find online that are true space savers and are small enough to easily fit into any room in your home or apartment.
Compact rowing machines are great space savers, very portable, easy to store, very inexpensive, and burn more calories in less time than a treadmill.
We understand that when you're searching for a compact rower, you are looking for a machine that will not only save you space but is also very portable.
It is easy to see that our cardio rowers are considerably smaller than your typical indoor rowers. They are generally shorter in size, lighter in weight, and require much less floor space when in use.
Furthermore, some of our rowing machines have foldable rowing arms which makes them even more compact and easy to move. Thus, making them much more convenient to store in a closet, behind a couch, or maybe even under a bed.
TABLE OF CONTENTS
What are Compact Rowing Machines?
Are Compact Rowing Machines Effective?
What are the Top Benefits of Owning a Small & Compact Indoor Rower?
Best Compact Indoor Rowers Questions & Answers
Our Compact Rowers Are Very Inexpensive
Besides being very compact and foldable machines, these rowers are also very inexpensive.
For as little as 100 to 200 bucks, you can own a quality compact rowing machine that will effectively work your upper and lower body and help you lose weight and tone muscles all in the comfort of your home.
This review compares product features of various compact rowers to help you better understand the differences of each machine and hopefully not only save you time but also make it easier for you the consumer to make a more informed decision.
At this point, you can either continue reading this review to learn more about compact rowers, or you can click here to take you directly to our review. Or go directly to our quick features comparison list located just before the review.
What are Compact Rowing Machines?
Designed to mimic rowing on water, home rowing machines are known as one of the top exercise machines to help strengthen and tone your muscles, increase your metabolism for weight loss, and increase overall cardiovascular fitness.
Compact rowing machines are much smaller and lighter than your typical rowing machine. Most compact rowers are driven by adjustable hydraulic pistons with individual rower arms. Whereas your typical rower machine has intensity adjustments controlled by magnetic resistance, water resistance, fan-based, or even strap or brake resistance with a T-bar handle connected to a cable.
Small Yet Powerful Rowing Machines
Nevertheless, all versions are effective cardio machines. The perfect machine to use indoors to burn calories and tone muscles, these indoor rowers work both your upper body, lower body, and core muscle all at once. Trust me when I say these machines will get your heart racing in no time flat. When I first started using these rowers, I could not make it past 5 minutes of exercise. That should tell you something.
Don't let the compact size fool you! These compact rowers are very sturdy and offer more bang for your buck than most any other home cardio exercise machine on the market.
Each rowing machine has its own unique features and qualities which in most cases will also determine the sales price of the machine. Compact rowers may be at the bottom of the price spectrum, but don't be fooled. Cheap does not always equate to poor quality. It only means fewer features, in some cases, and possibly lower weight capacity and structural differences.
But don't let this scare you away. There are many benefits to these machines that other cardio rowers do not offer. And we have found and listed some of the best compact rowing machines we could find to prove it.
So before we get to our review of best rowing machines for small spaces let's take a closer look at how effective they are as exercise machines and follow that up with some of the top benefits of owning one.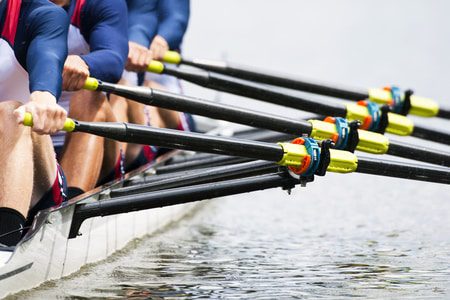 Are Compact Rowing Machines Effective?
As I mentioned earlier, compact rowers are very effective at getting your heart rate up and keeping it there. I would consider the rowing machine one of the best cardio exercise machines you could own.
Unlike a treadmill, the indoor rower engages both upper and lower body and core muscles all at once. This requires much more energy to perform than just your typical treadmill, and thus results in burning many more calories in less time.
Another great way to increase the intensity level on these rowing machines is by adjusting the hydraulic intensity levels, or on some models increasing the incline to challenge yourself even harder.
When you consider how small these machines are and how much they deliver, and not to forget how inexpensive these compact rowers are, you really can't go wrong.
Compact Rowing Machine Feature Comparison List
The following is a quick feature comparison of all rowers in our top 7 list. All rowers use hydraulic resistance except for the last rower, the Stamina 1100, which uses magnetic resistance.
It should also be noted that all except the last model use free-motion rowing arms, whereas the Stamina 1100 uses the more typical straight rowing handlebar and cable operation as seen in most gyms.
Also, be aware that unique features for each compact rower will be highlighted in orange.
Quick Navigation & Feature Summary
Editor's Choice for Best Compact Rowing Machine


#1 Fitness Reality 1000
39" rail; 3.5″ LCD;

multi-function exercise machine

; 250lbs max;

nearly noiseless

; folds;

14 resistance levels

; Bluetooth.

Runner Up for 2nd Best Rowing Machine for Small Spaces


#2 ProGear 750
Adjust. 37" – 43" rail; 3 incline levels; LCD;

multi-function exercise machine

; 220lbs max.
#3 Stamina 1100

Magnetic Resistance

; straight handlebar & cable operation; stores on end; 350lbs max.
#4 fitbill

Bluetooth Motion Detector & fitbill App

; 10% incline;

hydraulics & bungee band

; 300lbs max.
#5 Sunny SF-RW5639
Very lightweight;

very inexpensive rower

; LCD Monitor; 350lbs max.
#6 Stamina 1215

Strong durable construction

; dual hydraulic pistons; LCD; foldable arms; 250lbs max.
#7 Stamina 1050

Most sold rower

; LCD; foldable arms; 250lbs max.
7 BEST COMPACT ROWING MACHINES FOR SMALL SPACES REVIEWED
Here are my top 7 indoor rowers that I have reviewed extensively and consider to be very effective, great quality indoor rowers you can find online at very affordable prices.
#1 Fitness Reality 1000 Rower
Editor's Choice – Best Compact Rowing Machine
I am familiar with many of the Fitness Reality products, and it came as no surprise when I came across this little gem. I have to say the Fitness Reality 1000 Rower has proven itself, once again, worthy of my Editor's Choice Award.
I really can't say enough about this rower, so let's just keep it simple with a list of all the great features I found in this compact rowing machine.
This nearly noiseless rower is also designed with front stabilizer foot pads to perform additional exercises such as curls, upright rows, bent-over rows, front raises, tricep extensions, shoulder presses, and more.
Or, you could also watch this short video and be awed by all its superb features. They really did think of everything!
2636 FITNESS REALITY 1000 PLUS Magnetic Rower with Extended Optional Full Body Exercises
Key Features
14 Levels of Dual Magnetic Tension Resistance
3.5" LCD with multiple stats
Ultra-quiet nylon rowing belt (nearly noiseless)
Folds easily to save space
Extra-wide foam-cushioned handlebar
Large comfortable seat
39" slide rail
Anti-slip pivot foot pedals
Front stabilizer foot pads for additional resistance exercises
Max. user capacity: 250 lbs
Accommodates users 4.9' to 6.6'
Free Mycloud fitness app
---
#2 ProGear 750 Multi Exercise Functionality
Runner Up – 2nd Best Rowing Machine!
Our 2nd best compact rowing machine is the ProGear 750 indoor rower. What makes it so unique is that it is not only a rower but also functions as an additional multi-exercise workout machine.
Rowing Machine & Multi Exercise Machine All-in-one
If rowing is not enough, follow up your workout with even more exercise options:
bicep curls
shoulder presses
pull-downs
bent over rows
pec flies
ab workouts
and more
see the video below!
3600 - Progear 750 Rower with Additional Multi Exercise Workout Capability
This compact rower comes with a large 1.8" thick cushioned seat and backrest, and large anti-slip pedals with adjustable straps to keep feet securely in place.
The foam-covered handlebars have a 180-degree range of rowing motions so the user can row straight up and down, or pivot outward.
The ProGear 750 model has 3 adjustable rowing positions to accommodate users from 4.9 feet to 6.1 feet tall and a maximum weight capacity of 220 lbs., and an adjustable 37" to 43" slide rail for smooth rowing operation.
A very sturdy and extremely versatile compact rowing machine offers an additional 10 workout exercises. The most bang for your buck!
The LCD monitor shows real-time functions such as scan, time, rep count, and calories burned.
Multiple Resistance Levels & Incline Positions
To control your workout intensity, this model offers 3 hydraulic resistance levels that are independently adjustable and positioned on either side of the handlebars, plus 3 adjustable incline levels of 0, 3, and 5 degrees.
Key Features
Extremely versatile, not just a rowing machine, but also a multi-exercise workout machine with over 10 exercises; very compact, folded dimensions are 45.5" L x 26.5" W x 7.8" H for easy storage; smooth and quiet operation; sturdy construction.
Dimensions: 53 x 26.5 x 36.3 inches – Weight: 54 pounds – Maximum user weight capacity: 220 lbs. – 2 Piston Hydraulics
---
#3 Stamina 1110 with Magnetic Resistance Handlebar
I will admit that the Stamina 1110 indoor rower is much different than the previous compact rowers in both size and functionality. However, I do have my reasons for including this model in our list of best compact rowing machines in that it is still very compact and lightweight and offers features typically found in higher-end rowers.
The first major difference is that this machine uses a short crossbar or handlebar which unlike the free motion arms you can only pull straight back. This is very similar to the motion on commercial machines you would use in most fitness centers
Stamina Magnetic Rower 1110
Magnetic Tension
The second major difference is that this model has magnetic resistance rather than hydraulic resistance. Magnetic resistance is a newer technology but is also very smooth and quiet. This particular model has 8 levels of magnetic tension which you can easily adjust up or down with a simple rotating knob conveniently located below the handlebar.
Our only magnetic tension compact rower with a straight handlebar cable pulley system offered by most traditional commercial rowers used in many fitness centers and training camps across the country.
A multi-function monitor is located just above the handlebar which displays total strokes, strokes per minute, workout time, distance, and calories burned. This LCD will also scan through stats while you exercise.
This rower is lightweight and with built-in wheels is easy to transport. Even though the Stamina 1110 rowing machine is somewhat longer than the previous rowers, it is nonetheless very compact and easy to store on its end.
This model also comes with a durable and smooth gliding aluminum rowing beam, a padded molded seat with ball-bearing rollers for smooth operation, pivoting footplates and straps, foam rowing handles for an easy grip, and an extra phone or water bottle holder.
Key Features
More popular straight handlebar rowing; magnetic resistance; stores end up; compact design.
Dimensions: 60 x 22 x 27 inches; 45 pounds /Maximum user weight capacity: 350 pounds – Magnetic Resistance – Rated: 3.5/5
NOTE: Periodically the Stamina 1110 may not be available, in which case I would suggest trying the Sunny Health & Fitness SF-RW1205. This machine is similar in that it also has a straight handlebar.
#4 fitbill with Bluetooth & Workout App
Our next compact rowing machine is the fitbill rower. They recently released an all-new updated model that combines innovative technology and new design.
This extremely lightweight, portable, compact rower machine is the first and currently, the only model that offers an app (the fitbill app) to monitor and track your workouts and keep you motivated and coming back for more.
Technology
The fitbill app works together with the Bluetooth Motion Detector to help you…
Monitor your workout: the fitbill app will display real-time stats (elapsed time, distance, calories burned, and strokes.
Virtual Trainer: offers step-by-step guidance to keep you motivated and help reach your fitness goals.
Custom Program: create your own custom programs.
Track Progress: keep track of all your training activities and upload them to the cloud automatically.
The fitbill rower weighs a mere 32 pounds, is only 42.5 inches long with folding arms when not in use, and has a maximum user weight capacity of 300 pounds.
Our lightest and only compact rowing machine with Bluetooth Motion Detector and Mobile App Technology – monitor and save your progress to the cloud. Also has 10% incline and bungee band under the seat for added resistance to burn even more calories.
This compact rower has dual hydraulic cylinders and 8 levels of resistance to accommodate everyone from beginner to advanced users.
Experience ultra-quiet operation with the rower's free-motion rowing arms to create a realistic rowing experience.
Key Features
No display – must use a smartphone; extremely light; low to the ground; not ideal for tall users 6.2 feet plus; Bluetooth and Mobile App Technology; 10% incline; bungee band under the seat.
Dimensions: 42.5 x 25 x 27 inches; 32 pounds /Maximum user weight capacity: 300 pounds – 2 Piston Hydraulics – Rated: 3.5/5
---
#5 Sunny Health & Fitness SF-RW5639 Full Motion Indoor Rowing Machine
Sunny Health & Fitness never seems to disappoint when it comes to delivering quality fitness machines at a very affordable price. So it comes as no surprise to me that they have also succeeded in making a top-notch compact rowing machine that is not only very inexpensive but also delivers on effectiveness and is built to last.
The SF-RW5639 full-motion indoor rower machine is built with a high-quality steel frame and a maximum user capacity of 350 lbs. Strong enough to handle most weight classes and handle the toughest of workouts.
Extremely Inexpensive & LightWeight
The most bang for your buck! Very lightweight at only 33 pounds yet strong enough to hold 350 pounds.
Workout intensity is easily controlled by a hydraulic cylinder with 12 levels of resistance that can be conveniently accessed on the slide rail directly under the seat.
Full-motion arms with high-performance sweat-resistant rubber handgrips offer smooth operation and keep your hands in place for an effective workout.
This compact rowing machine comes with a large padded seat for comfort and slip-resistant pivoting foot pedals with adjustable straps to fit all foot sizes. It is important to note that this added pivoting feature helps to increase the range of motion in the leg drive action for an even more effective workout.
Furthermore, let's not forget the LCD Monitor located at the foot of the slide rail to keep track of your workout progress and keep you motivated. This monitor displays scan, time, count, calories, and total count.
Key Features
Extremely light at only 33 pounds, however not foldable; very affordable; strong construction and max weight of 350 pounds; 12 resistance levels.
Dimensions: 51.5 x 24 x 14 inches; Weight: 33 pounds – Maximum user weight capacity: 350 pounds– 1 Cylinder Hydraulics
---
#6 Stamina 1215 Orbital Rower with Free Motion Arms
I truly appreciate the quality and design Stamina has put into its compact rowing machines. The Stamina 1215 model with free-motion arms is built to closely mimic the smooth motion of rowing on water. The rowing arm grips are foam-padded for comfort and non-slip operation.
This model comes with a well-padded seat that glides on a ball-bearing roller system for smooth and quiet operation.
The multifunctional fitness monitor keeps you motivated by showing your progress, such as speed, distance, time, stroke count, and calories burned. Put the monitor in scan mode and watch all your monitor functions rotate and display each function for 6 seconds.
Small Yet Durable Structure & Highly Adjustable
The Stamina 1215 is built with a strong yet lightweight aluminum center beam and steel frame construction made for many years of hard workouts.
Adjust your workout intensity by raising the center beam incline, and by moving the adjustable dual-piston hydraulic resistance controls up or down on the rowing arms.
The rowing motion (wide or narrow) is controlled by the rower as you are rowing and is not meant to be locked in place. You can use it straight up and down, or pivot outward.
This compact rowing machine has foldable arms to make it easier for storing away in a closet, in a corner against a wall, behind furniture, or even under some beds.
Key Features
The new model has been upgraded to all steel parts in critical areas; very strong and durable construction; orbital free motion arms to better mimic true rowing on water; no transport wheels, but nothing sliders can't solve; angle adjustment is also a big plus; 5 levels of resistance with level 5 being the easiest and level 1 the hardest (many new users are fooled by this and complain about the lowest resistance being too hard); low noise, very quiet operation; great customer service.
Dimensions: 48 x 32.5 x 27.75 inches – Weight: 47 pounds – Maximum user weight capacity: 250 lbs. – 2 Piston Hydraulics
---
#7 Stamina BodyTrac Glider 1050 Hydraulic Compact Rower
The Stamina BodyTrac Glider 1050 is an indoor rower built on a durable steel frame and aluminum rowing beam, and only weighs 39 pounds for super-easy transport.
This model also offers optimum mobility and a great workout with its full-range motion rowing arms.
If you live in an apartment where noise is a concern, no worries here. This machine is very quiet, and noise levels are so low you can watch TV while you are working out.
This machine comes with pivoting footplates and adjustable straps to keep your feet positioned securely, and offers a wide molded seat design.
Very Affordable and Most Sold Rower
Super quiet, very lightweight with foldable arms and stands up vertically for easy storage.
Track your progress with the easy-to-read LCD monitor which displays your time, row count, and calories burned. This monitor also includes a scan function that automatically scrolls through all workout metrics every 6 seconds while you work out.
An easy-to-access hydraulic cylinder with a manual control knob is used to adjust resistance according to your workout intensity and fitness needs.
The Stamina BodyTrac has foldable rowing arms to make it even more compact and can stand up vertically for easy storage.
Key Features
Most sold rower; Lightweight at only 39 pounds; foldable rowing arms and stands up vertically; low noise; very affordable.
Dimensions: 46L x 23W x 18H Inches; 39 Pounds/ Maximum User Weight Capacity: 250 Pounds – 1 Cylinder Hydraulics
---
What are the Top Benefits of Owning a Small & Compact Indoor Rower?
Effective Cardio Exercise Machine
If you're looking to burn some calories and lose some weight quickly, these compact rowing machines deliver quite the punch. Much more effective than just your ordinary treadmill, these rowers can burn more calories and in a shorter amount of time.
Muscle Toning
Besides being an effective cardio machine, the rowing machine also engages muscles in both your upper body and lower body with resistance exercise. Thus leading to more overall muscle activation and resulting in more muscle toning over time.
No Additional Weights Required
These compact rowers use hydraulic pistons and cylinders to create the tension you need for your individual workout intensity level. Intensity levels are easily adjustable with a simple turn of a wheel or control knob. In other words, no additional heavy or bulky weights to deal with.
Multiple Intensity Levels
You can easily adjust each indoor rower to the desired resistance level of your choice. Some rowers can have up to 12 levels of resistance, giving you a wider intensity range and a more flexible workout.
No Impact Exercise
If you're looking for a zero-impact cardio and muscle toning machine, the compact rowing machine is it. This machine offers easy gliding motions for both arms and legs which has no impact on your joints.
Low Noise
These machines are whisper quiet. If you live in an apartment or want to work out late at night without being worried about waking up others around you, this is the perfect machine. You can even watch TV while using your rower without even having to turn up the volume.
Space and Mobility – Small & Compact Rowing Machines
Most of these rowers are very compact machines. And with some having foldable rowing arms you can easily transport them from room to room with ease. But also, conveniently store them away behind furniture, in a closet, or in some cases even underneath a bed.
Indoor Rowers
Excuses not to work out due to inclement weather are a thing of the past. Whether cold or hot, rain or snow, you can just jump on your rower and exercise until your heart's content.
Inexpensive Home Rowing Machines
Compact rowers are by far the most inexpensive rowers you can buy. However, inexpensive does not always mean low quality. The price difference is because compact rowers have a smaller footprint and some different features than those you would typically find on other rowers.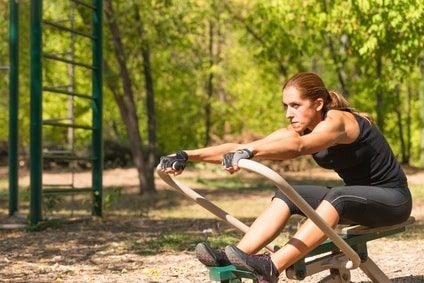 Best Compact Indoor Rowers Questions & Answers
If you've never used a rowing machine with hydraulic resistance and free-motion arms or even a magnetic resistance rower with a straight handlebar and cable operation, let me give you a few tips and clear ups some misconceptions you may have.
Do Indoor Rowers Build Muscle Mass?
The rowing machine is an excellent way to build a strong and healthy cardiovascular system and lose weight. However, some are of the belief that rowers also build muscle which is not exactly true. Rowers may help to tone muscles and even strengthen them to a degree, however, they are not muscle-mass-building machines.
The main function of the indoor rower is for cardiovascular health and burning calories.
Do Indoor Rowers Have Separate Resistance for Legs?
I have seen many inquiries about what type of resistance is used for the legs if any. There is a common misconception that the legs use a separate resistance system from the arms to create tension on the legs. The truth is there is only one source of resistance necessary to create leg resistance. And that comes from the arm rowers.
These cardio rowers are constructed to mimic real-life rowing on water. That said, the execution of this exercise requires the user to pull the rower arms or handlebar with the arms while at the same time pushing back with the legs. This results in tension or resistance being transferred from the arms to the legs. Most of the tension on the legs comes from the first half of the movement while pushing back. And then followed by finishing the exercise with the arms.
Are Compact Rows Effective Cardio Machines?
If you have never used a rowing machine before, let me tell you that even before you complete your first minute of rowing you will already be puffing and gasping for breath.
Therefore, I would recommend an indoor rower over a treadmill any day. Especially when it comes to physical exertion, cardio endurance and strengthening, and burning calories. You will definitely burn more calories using a rower than you would a treadmill since you are using more muscles during the exercise.
Why Does My Home Rowing Machine Lose Resistance and Get Easier to Row?
All of our rowers have free-motion rower arms that use hydraulic pistons to create resistance, except for the last machine which uses magnetic resistance. Some use a single piston and others use dual pistons, one for each arm.
Each piston is filled with oil and air. So, when the oil heats up from extensive use the oil loses viscosity or hardness. This, in turn, results in pressure loss and loss of resistance.
Typically this should not be a problem for most users. Especially if you are not a power user or operate your indoor rower for more than 30 minutes at a time.
Here are a few remedies you can use to help with this problem:
Increase the intensity level by a notch or two to make up for the loss in pressure.
Keep your workout session between 20 and 30 minutes.
Let your rowing machine cool down for about 30 minutes and start again.
Do note that not all users will experience this problem with their indoor rower. If this is a major concern, I would suggest considering the Stamina 1100 magnetic rowing machine which does not use hydraulic resistance.
Closing Remarks
First and foremost I would like to thank you for reading and using our "7 Best Compact Rowing Machine Reviews" as your guide for finding some of the smallest and most portable indoor rowers available online.
Wind rowers, magnetic rowers, and water rowers are great machines to own if you have the space to accommodate these machines. But for many of us less fortunate there is luckily the compact rowing machine that is much smaller in size, making it easy to use and fold for easy storage.
The smaller compact indoor rower is a great alternative. And even though it is smaller it still delivers a great workout experience with great results.
I would like to thank you again for reading our review and buyer's guide, and if you still can't decide, check out more rowing machines at Amazon below.
Suggested Reading:
Top 8 Folding Exercise Bikes for indoor cycling.
Top 5 Vertical Climber Machines for your home gym.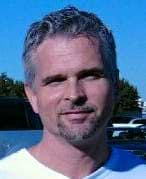 With over 30 years of experience in strength training and fitness, Mark LaRue is the founder of Fitness Mastered, a blog to help educate fitness enthusiasts of all fitness levels, ages, and gender. We write topics that range from weight training tips and exercise routines to home workout machine and fitness related product reviews, to name a few.